How to Pick a Domain Name that Matches Your Website Style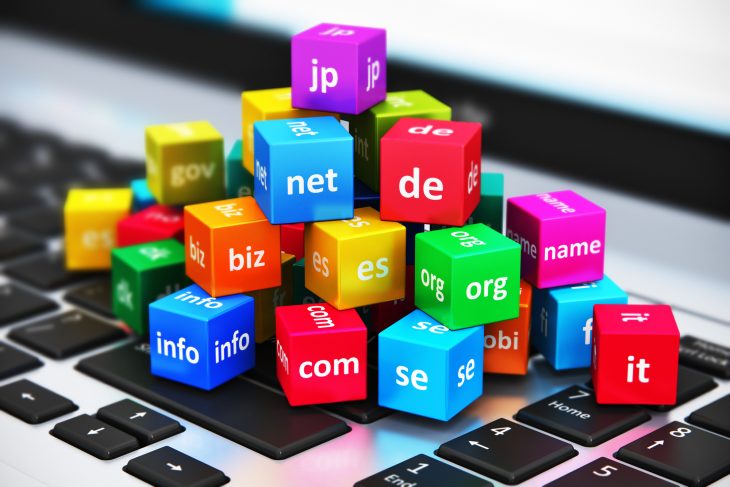 Picking the right domain name is a difficult thing to do. Read this article to learn how to pick one that matches your website style and improves your brand.
There are more than
200 million active websites
on the internet.As you are choosing your domain name, how can you pick one that stands out and is true to your brand? It can be hard to do. But don't worry! We've created this guide to help you pick a domain name that matches your website style.Check out the tips below.
Use a Dot-Com Domain
You've probably heard of the different extension options for websites. They each convey a different meaning. Here are some of the most common ones:
.com: means commercial and is used by e-commerce sites that sell products or services
.info: informational websites
.net: technical sites or Internet infrastructure websites
.biz: business sites
.me: blogs or personal sites
.org: non-commercial organizations
As you can see, there are many options. But for businesses, the best option is .com. This is the most popular and well-known URL extension.Since people are more familiar with it, it's more trustworthy to many people. Selecting .com for your URL will make sure your website will be able to be successful over the long term.And if you need any help with your domain hosting, check out
2mhost
.
Match Your Domain and Website Name
This is one of the best ways to match your domain to your website style. When it comes to internet traffic, you want to make your user's experience as clear and simple as possible.This is why you should make sure your domain and website name are the same whenever possible.Here's an example. If you own a flower shop and your company's name is Flowers To Go, your URL should be flowerstogo.com.You should avoid a domain like flowershop.com or getflowers.com. Although these explain what your business does, it doesn't coincide with your brand. This can be very confusing for potential customers and can lead to lost business.Do whatever you can to make your customer's journey as easy as possible.
Make Sure It's Easy to Type
This is another way to simplify your customer's journey. Think about these questions for a minute.Is your domain hard to spell? Does it contain confusing words? Is your domain name longer than 20 characters? Are there un-memorable words or sounds in your domain name?If any of these are true, you have an issue. Instead, make your domain short and easy to type.
Make Your Domain Meaningful and Relevant to Your Website Style
Another tip to make sure your domain matches your website style is to make your domain meaningful.Think about this example. When you hear the name MarysShop.com, what does it mean to you? The answer is close to nothing!All you know is that a lady named Mary has a shop. You don't know what they sell, what services they offer, or what industry they are in.Too many people only focus on their website's design and think that any domain name will work. This is simply not the case. Your domain should be relevant.
Your Domain Should be Easy to Remember
We've all heard about the importance of word of mouth marketing. But did you know that people are
90% more likely
to trust and buy from a brand that is recommended to them by a friend?This means that you as a business owner should do everything you can to make your brand memorable. And this includes your domain name.When you have a great website style and brand, you want people to talk about it with their friends. But if your domain name is hard to pronounce or remember, this simply won't happen.So make your domain simple, clear, and easy to share.
Don't Include Hyphens or Numbers
Hyphens might seem like a good idea. You may think that including them will make your website name more readable. While this might be true, the cons outweigh the pros.This is mainly because hyphens tend to make you lose traffic. For instance, let's say your domain is amazing-shoes.com.When you tell people to check out your website, most will just type amazingshoes.com which will lead people to a non-existent site or to a competitor. And you don't want that!The same is true when it comes to numbers. AmazingShoes1.com is more cluttered and tougher to remember than AmazingShoes.com.
Don't Use Long Strings of Words
Remember this: you don't need to include every single thing you sell in your domain name.If you own a pet store, you don't have to have this as your domain:catsdogsbirdsrodentslizardsandmore.com. This is obviously way too complicated and hard to remember.Instead, keep it short and sweet like EverythingPets.com.
Don't Infringe on Copyrights
The good news is that this one doesn't happen that often. But as you're setting up your domain, you want to be sure you're not infringing on someone else's copyright with your website's name.You can search the
copyright database
before you buy your domain so you won't have any complications.
Target a Specific Area
If your business targets a specific geographic area, then this one's for you. Consider including your city or state in your domain name.How come? This could help you rank better on Google and will also give your customers a clear picture of the area you serve.
Make and Fulfill Expectations
Last but not least, your domain should create and fulfill expectations. This means that when someone hears your domain name, they should have a basic understanding of what you do.Sites like AutoTrader.com and 1800Flowers.com do this very well.If your company name is something more unique, that's okay. Just know that you will need to invest in much more branding to make sure your target audience knows who you are and what you do.
Next Steps
Now that you've gone through these domain name tips, what's next for you?It's simple! It's time to put them into action. Pick the ones that stand out most to you and try them out. In no time, you'll have a domain name that perfectly reflects your website style.If you have any questions, feel free to
contact us
. We're here to help!
Visit website